PhD students welcome desk
PhD students and researchers
acc&ss Paris-Nord is a Euraxess Services centre, present all year round and every day of the week at CYU; it is dedicated to the reception and support of international doctoral students and researchers (doctoral students, post-doctoral students, teacher-researchers, etc.), and their families.
You can contact them at any time during your stay in Cergy: before your stay to prepare it, on arrival to help you settle in, or throughout your stay, depending on the problems you encounter

What does it aim to do? To help you remove the main obstacles to your mobility, whether administrative, logistical or cultural, so that your stay is as beneficial as possible.
For more information, please consult the article "coming from abroad".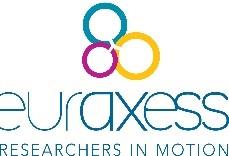 https://www.cyu.fr/en/international/phd-students
We respect your privacy.
This website uses Google Analytics. By clicking on "Accept cookies" or by navigating on it, you authorize us to deposit a cookie for audience measurements purposes.

En savoir plus
Vous avez donné votre consentement pour le dépôt de cookies de mesures d'audience dans votre navigateur.
Vous vous êtes opposé au dépôt de cookies de mesures d'audience dans votre navigateur.
Le paramètre "Do Not Track" est actif sur votre navigateur. Aucunes statistiques de navigation ne seront collectées.