Published on January 11, 2022
–
Updated on January 19, 2022
Student Career Ambassador Workshop: Job Opportunities in the EU Institutions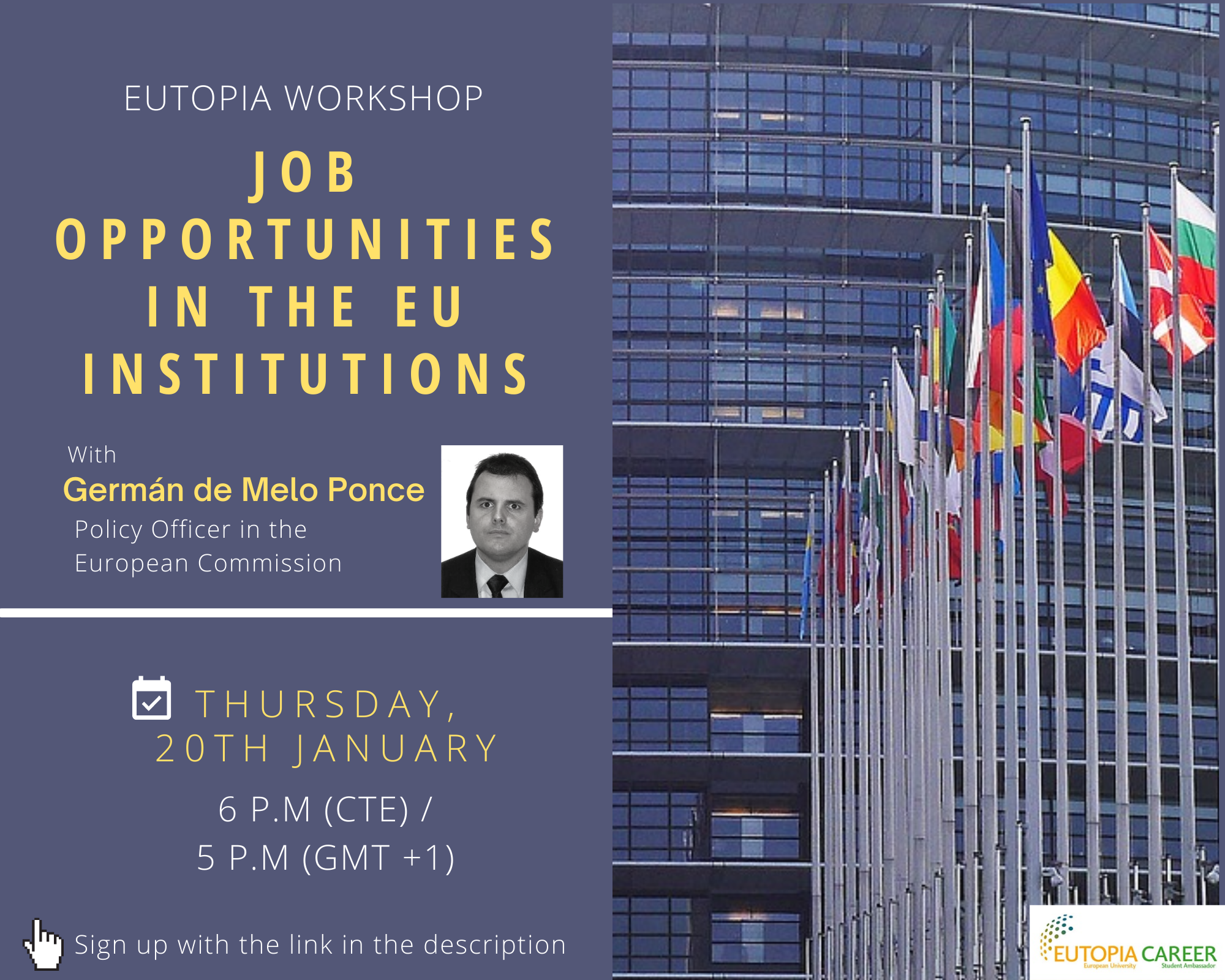 The Student Career Ambassador from the UPF is inviting you to this new workshop on job opportunities within EU institutions, with speaker Germán de Melo Ponce.
Are you interested in a career within EU institutions like the European Council, European Commission, the European Parliament or Court of Justice? If so, then this workshop is for you!
During this workshop Germán de Melo Ponce, Team Leader and Policy Officer in Customs Legislation at the European Commission, will introduce you to the eligibility criteria to meet in order to work in EU institutions.
He will explain the selection process for Officials and Contract agents, as well as for internships opportunities (specifically in the European Parliament, Commission, and Council).
The workshop will take place on Thursday, January 20th, at 6 p.m. CET on Zoom.
Please register here
Follow the EUTOPIA Career Ambassadors on their social media
For more EU Career Informations, check out
EU Careers Cergy on Facebook
.