Laboratoires d'excellence
The Labex :
Labex are the instruments of the programme d'investissements d'avenir intended to support research on a scientific subject.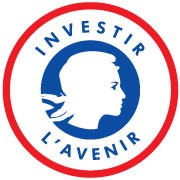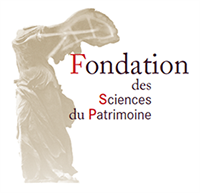 The PATRIMA labex is part of the EUR Humanities, Creation and Heritage Research. The Fondation des Sciences du Patrimoine (Foundation of Heritage Sciences), which is a partnership-based foundation under the high patronage of the Ministry of Culture, ensures the governance of LabEx Patrima and EquipEx Patrimex. The foundation aims to structure and fund research on the tangible cultural heritage, in three areas: intimate knowledge of heritage / improvement of conservation and restoration processes / improvement of techniques for disseminating knowledge. The aim of this labex is to develop international research and training programmes in the field of the material heritage (museum items, buildings, archives, books and manuscripts, etc.). It is a joint initiative between CY Cergy Paris Université and the University of Versailles - Saint-Quentin-en-Yvelines.

The
LabEx MME-DII
brings together more than 150 researchers in economics, mathematics and physics in a joint project focusing on mathematical, economic and financial modelling. The MME-DII laboratory will be an international centre of reference in the modelling of random processes, decisions in situations of uncertainty and the dynamics of individual interactions. It brings together several laboratories from different higher education and research institutions in the Ile-de-France region
CY Cergy Paris Université also takes part in other labex (ARTS-H2H, CHARMMAT, LaSPIS, MiChem)
https://www.cyu.fr/en/research-development/laboratories-of-excellence
This website uses cookies.
Cookies allow us to personalize content and ads, provide social media features and analyze our traffic.
We also share information about the use of our site with our social media, advertising and analytics partners, who may combine this with other information that you have provided to them or that they have collected during your use of their services.

En savoir plus
Vous avez donné votre consentement pour le dépôt de cookies de mesures d'audience dans votre navigateur.
Vous vous êtes opposé au dépôt de cookies de mesures d'audience dans votre navigateur.
Le paramètre "Do Not Track" est actif sur votre navigateur. Aucunes statistiques de navigation ne seront collectées.