Published on January 13, 2022
–
Updated on February 24, 2022
Meeting with Esther Senot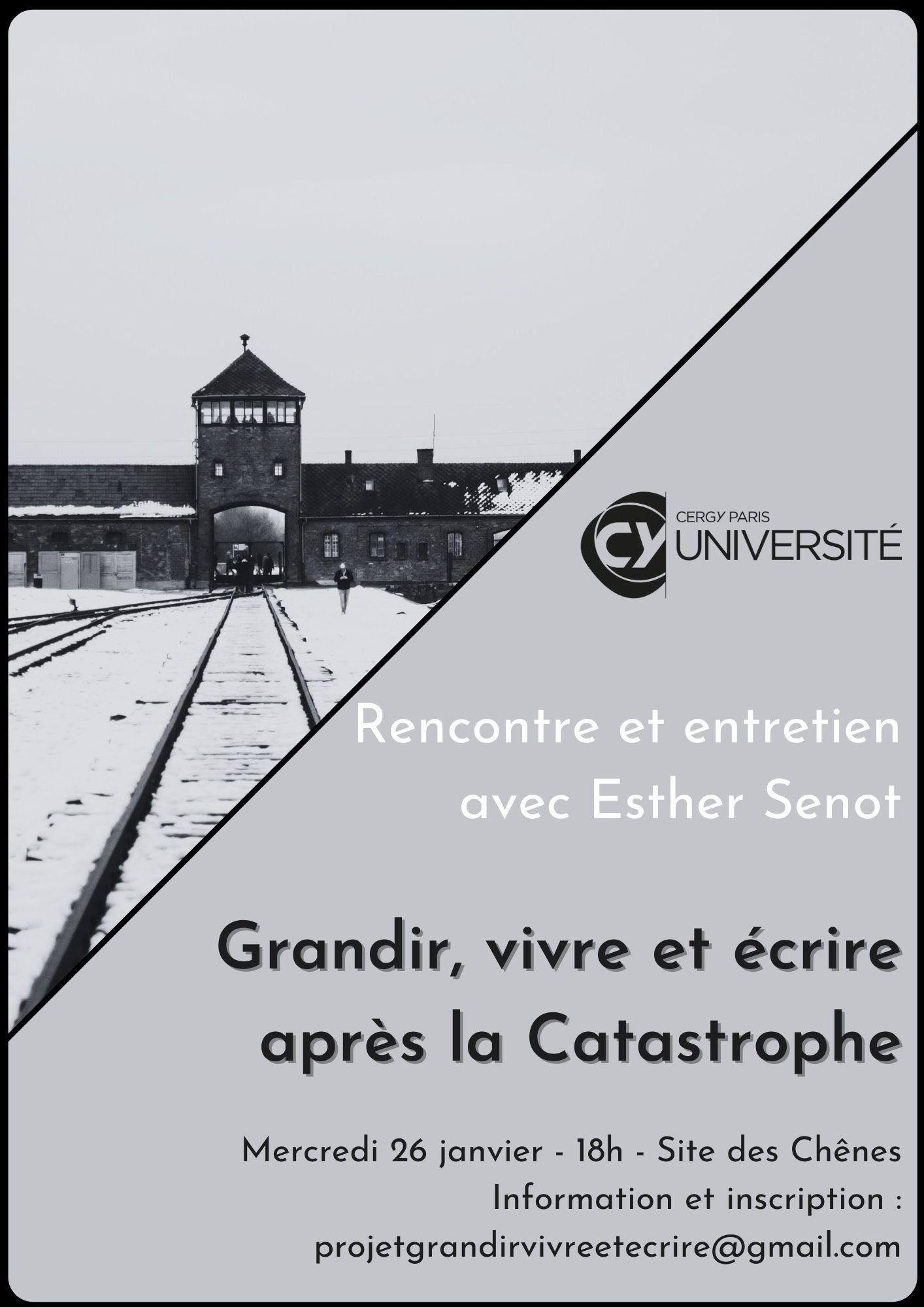 "Growing up, living and writing after the Catastrophe: interview and meeting with Esther Senot" Wednesday January 26, 2022 at 6:00 pm on the university site of Les Chênes
"Witness" is the keyword
of this meeting. Esther Senot, 93, is a survivor of the Auschitwz-Birkenau death camps and publishes Grasset Editions, with the collaboration of historian Isabelle Ernot, La petite fille du passage Ronce. She tells about humanity in its darkest part of existence: what is man? How to tell the ineffable and the horror, but also the Memory?
Alexia Mathé and Damien Mougeot
, first year master's students in French and Francophone literature at CY Cergy Paris University, lead an interview with Esther Senot about how to use his pen to tell the Shoah.
The culture department of CY Cergy Paris University
is looking for a bookseller to be able to offer the book La petite fille du passage Ronce by Esther Senot and Isabelle Ernot for sale from 5:00 p.m. in front of the conference room. Interested bookstores can send an email to
culture@ml.u-cergy.fr
.
Useful information

Find out more