from
September 14, 2020
to October 16, 2020
Published on March 3, 2021
–
Updated on March 3, 2021
International Welcome Desk Cergy Campus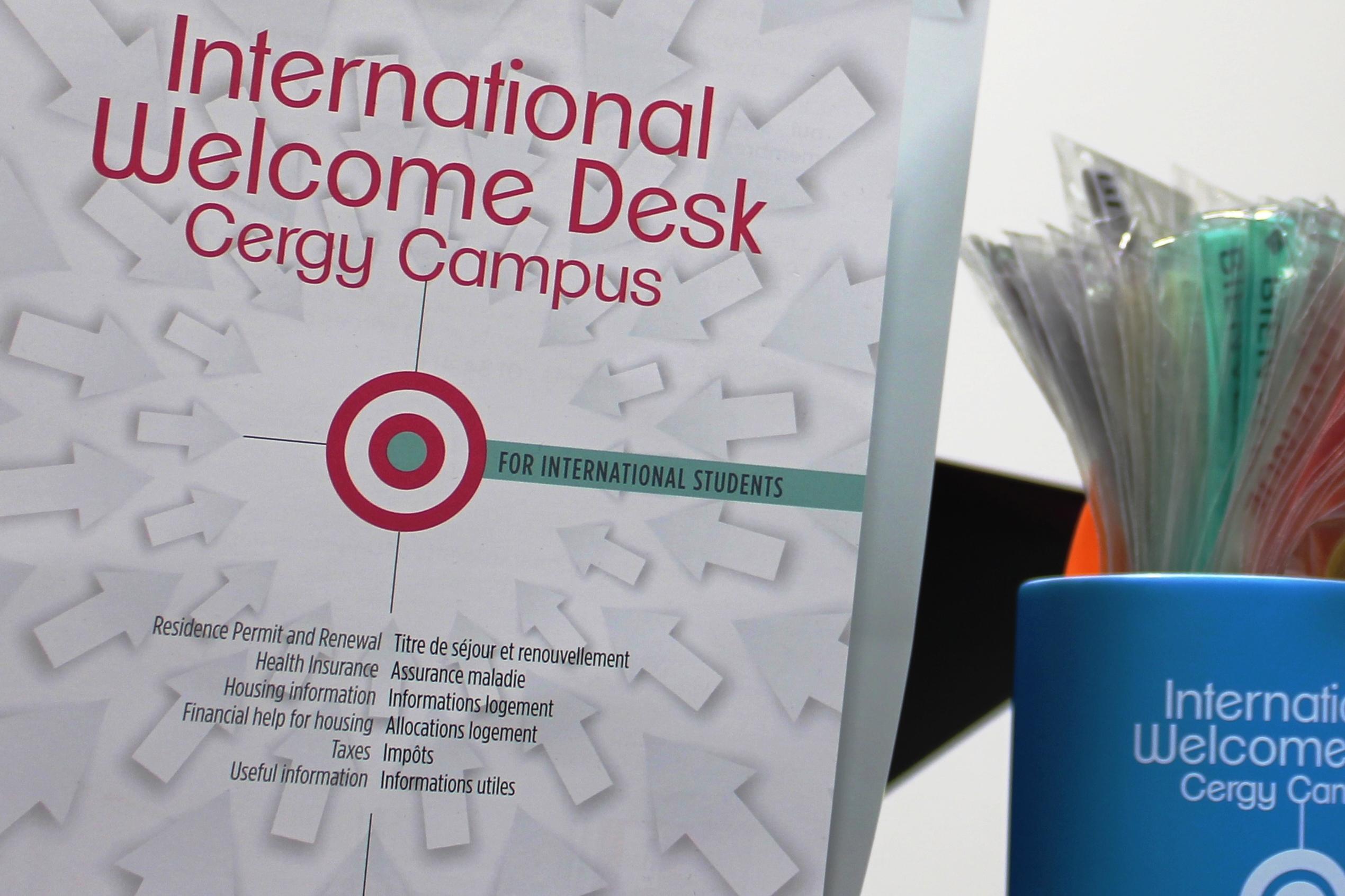 The International Welcome Desk for international students at CY Cergy Paris Université is open from 14th September to 16th October 2020. The 2020 edition of the Welcome Desk is housed in the Youth Information Centre (CIJ) of Val-d'Oise, with the objective of becoming a permanent multi-service platform, in compliance with health regulations in the Covid-19 context.
Providing a better welcome for international students
, facilitating their administrative formalities, providing support for their arrival and access to the opportunities offered by the campus, the International Welcome Desk Cergy Campus centralizes all welcome procedures and information. It brings together the key local actors and institutions for international students, pursuing their studies and research in France, from arrival to living in France.

A single location specially designed for international students
In the common interest of all and in compliance with health regulations
, international students are received by appointment only via the platform developed by the CNOUS Students' Welfare Office. Students are received for individual interviews for their formalities and procedures and may also be provided with additional information on banks, accommodation, health and courses in French as a Foreign Language (FLE). A new partner, the DIRECCTE (regional directorate for businesses, competition, consumption, labour and employment), has joined the facility for questions concerning temporary work permits.
Supported by the "Bienvenue en France" programme
With the support of the Ministry of Higher Education, Research and Innovation
via the "Bienvenue en France" programme, the single Welcome Desk is intended to establish a permanent reception facility within the framework of the development of Cergy international campus. This collaboration between the academic actors, the territorial authorities and the administration contributes to the advancement and promotion of French higher education at the international level.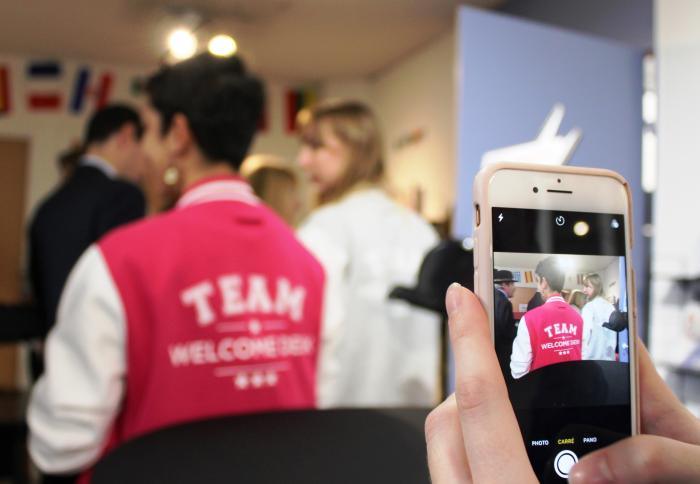 International Welcome Desk Cergy Campus 2020 : 150 international students welcomed since the opening of the Welcome Desk © CY Cergy Paris Université
Location
: Centre d'Information Jeunesse (CIJ) - 1 Place des Arts - 95000 Cergy
Dates
: From 14th September to 16th October 2020, Monday to Friday, from 1 to 5 p.m., by appointment only
Institutions concerned :
CY Cergy Paris Université, including CY Tech, ILEPS (école supérieure des Métiers du Sport et de l'Enseignement) and EPSS (Ecole Pratique de Service Social)
EBI (Ecole de Biologie Industrielle)
ECAM-EPMI (Ecole d'Electricité, de Production et Management Industriel)
ENSAPC (Ecole Nationale Supérieure d'Arts de Paris-Cergy)
ENSEA (Ecole Nationale Supérieure de l'Electronique et de ses Applications)
ESSEC (Ecole Supérieure des Sciences Economiques et Commerciales)
ITESCIA (école du i-management)
Partners :
Préfecture : renouvellement titre de séjour ou première demande pour les étudiants algériens
CPAM (affiliation à l'assurance maladie)
CAF (mobilisation des aides au logement)
DDFIP (impôts)
DIRECCTE (droit de travail)
CIUP (Cité Internationale Universitaire de Paris)
CIJ (Centre d'Information Jeunesse)
Les CROUS (Centres Régionaux des Oeuvres Universitaires et Scolaires)
CDVO (Conseil Départemental du Val-d'Oise)
CACP (Communauté d'Agglomération de Cergy-Pontoise)
Contact