Published on January 14, 2022
–
Updated on January 14, 2022
#LearningPlanet Festival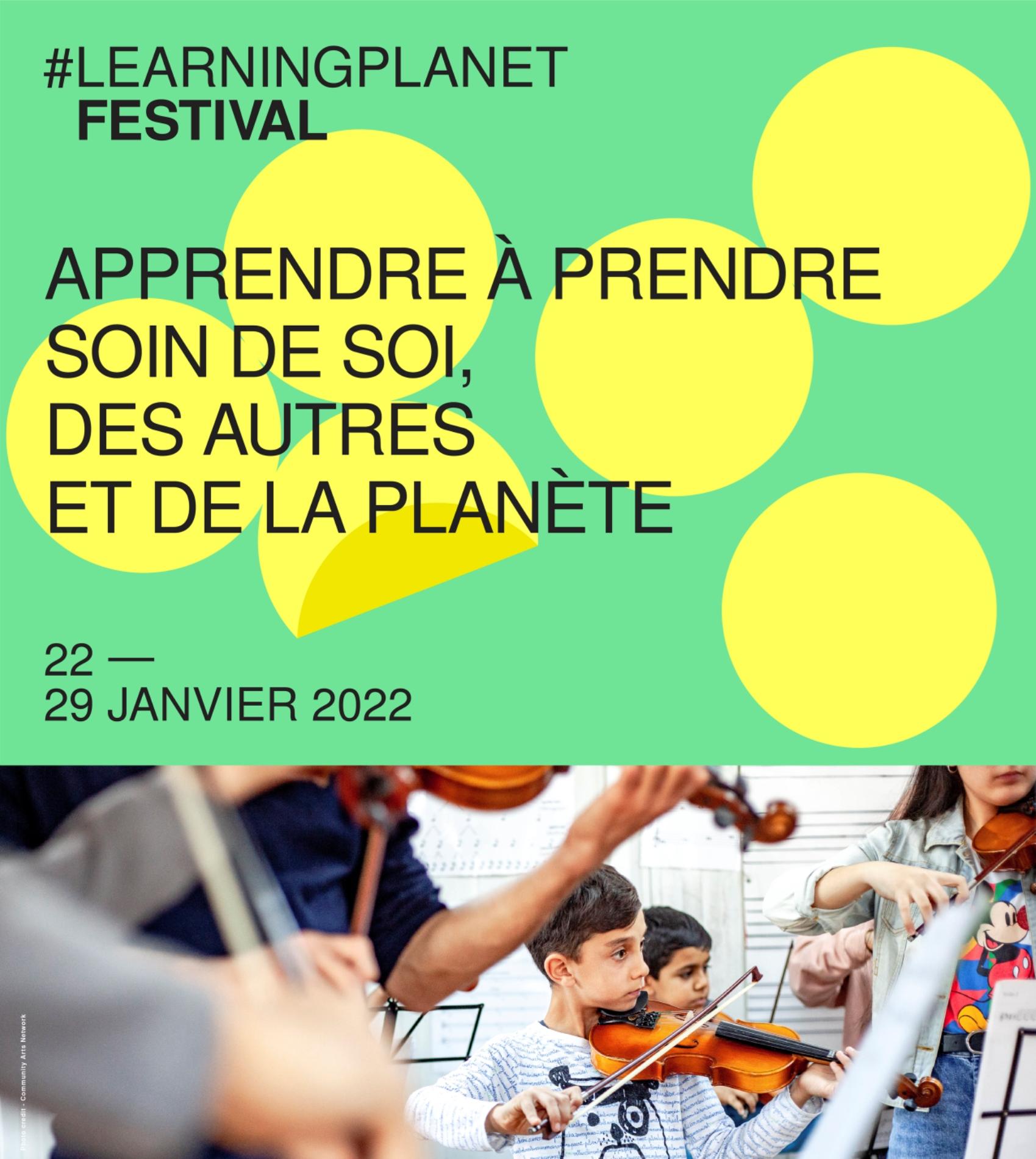 The #LearningPlanet Festival celebrates lifelong learning, and invites people to learn to take care of themselves, others and the planet. The ambition at the heart of this international event is to promote a culture of hope and collective commitment in the service of the Sustainable Development Goals (SDGs) adopted by the United Nations.
The 3rd edition of the #LearningPlanet Festival
from January 22 to 29, 2022, simultaneously offers:
local events, organized in schools, universities and other partner venues, particularly in Paris and Lyon;
a range of online activities (hackathons, games, documentaries, wellness activities and artistic performances) as well as a cycle of thematic conferences and workshops.
Co-creation is at the heart of this global event
. Every year now, hundreds of organizations in the fields of education, science, culture and social entrepreneurship together compose a rich and varied program, meeting the very diverse expectations of participants of all ages, inviting them to share their experiences. ideas and experiences, to explore inspiring solutions and to come together around common challenges.
Call for papers
To participate in the co-creation of the #LearningPlanet Festival, please complete the form below.
Remplir le formulaire en ligne
Find out more